Between the overload of school work and the never ending hustle of the city, Chabad is a home away from home for students at University of Tampa; a cozy place to unwind in an oasis of Jewish tradition, friends and homemade food.
Inspired by the teachings of the Lubavitcher Rebbe and founded on the basis of Chassidut philosophy, Chabad's goal is to create a Jewish community in which one feels comfortable to explore and deepen his/her Jewish identity. Whether it be at a Shabbat meal, Torah study session or social gathering, no matter the background or familiarity to Judaism, every student is welcomed and loved.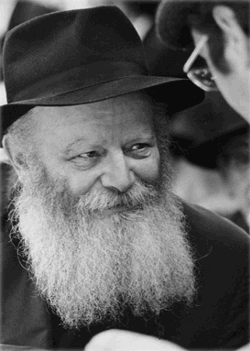 Rabbi Levi Rivkin, President, graduated from the Rabbinical College of Canada. He received his rabbinical ordination at the Central Lubavitch Yeshiva in Brooklyn, New York in 2004, and did postgraduate work at the Kollel Institute of Brooklyn (2005-2006). He graduated with honors from the National Council of Young Israel in Social Work and Rabbinics and completed his degree from the Machon LeShilchut of the Central Organization for Jewish Education. In 2002, he spent a year in Israel as a Shliach (Role Model) in Yeshiva Chasidei Chabad of Tsfat. Currently, he serves as a Rabbi, chaplain to local hospitals, cantor, university outreach director, and Bais Menachem Chabad President.
​
Chana Rivkin was raised in Melbourne, Australia where she grew up helping her parents with their work in Chabad of the local Jewish community. From a young age, Chana taught friends the Aleph Bet, invited neighbors to join the Passover Seders and enjoyed preparing for Chanukah and Purim festivals. After completing her schooling, she taught for two years at Jewish Dayschools before beginning a masters program in Special Education. She ensures that everyone who comes to Chabad at UT feels comfortable and welcome with her warm smile and delicious food.
FREQUENTLY ASKED QUESTIONS ABOUT CHABAD
Chabad is a worldwide movement that spreads Jewish awareness to all Jews. The word "Chabad" is a Hebrew acronym for the three intellectual faculties of chochmah—wisdom, binah—comprehension and da'at—knowledge. The movement's system of Jewish religious philosophy (Chassidut), the deepest dimension of G‑d's Torah, teaches understanding and recognition of the Creator, the role and purpose of creation, and the importance and unique mission of each creature. This philosophy guides a person to refine and govern his or her every act and feeling through wisdom, comprehension and knowledge.
Chabad Houses can be found on over 200 campuses and in every part of the world. In each one of those communities, Chabad is doing everything it can to add warmth and meaning to Jewish life there based on the teachings of Torah and Chassidut. Today over 4,500 full-time emissary families direct more than 3,500 institutions around the globe.
WHAT DOES CHABAD DO ON CAMPUS?
Chabad helps provide Jewish students with their social, cultural and spiritual needs. Rabbi Yuda and Naomi Drizin have extensive knowledge in many areas of Judaism and are ready to listen to your concerns and answer your questions. Most importantly, consider Chabad your home away from home.
DO ONLY ORTHODOX JEWS COME TO CHABAD?
Chabad is a place for all Jews regardless of their affiliations. What makes Chabad unique is that all walks of Jewish life come together as one.